Apartments - Condos - Resorts - Water Parks - Hotels - Restaurants - Theme Parks - HOA's - Property Managers - Developers
Specialists in restrapping, reslinging and refinishing

for the commercial outdoor furniture market.

"We say what we'll do and we do what we say!

and we'll save you a little money along the way!"

Give us a call or text 239.634.0383

or click here to request a quote.

Florida Restrapping Company!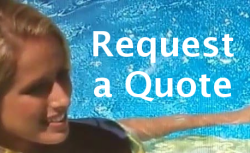 About Us | Terms | Area Served
For the benefit of our clients, Florida Restrapping Company maintains, at
its expense, a $2,000,000 Comprehensive General Liability Insurance policy.
(C) 2019 Florida Restrapping Company
ALL RIGHTS RESERVED

refinish, refinishing, restrapping, resling, reslinging, restrap, pool, furniture, outdoor, aluminum, cast, wrought, iron, sandblast, sandblasting, powder coat, powdercoat, powdercoating, powder coating, Florida, Fort, Myers, Fort Myers, vinyl, strap, straps, strapping, chair, lounge, chaise, recliner, ottoman, glider, swivel, rocker, "Florida Restrapping Company", wholesale, commercial, retail, umbrella, umbrellas, cord, wire, cable, cushions, pickup, delivery, rocker spring plates, parts, wheels, Phifertex, Geobella, Twitchell, Textilene, Sunbrella, casual, caps, plugs, glides, inserts, welding, spline, acrylic, tops, fiberglass, tires, wheels, stands, base, bases, bumpers, feet, brackets, Leisuretex, Naples, Bonita Springs, Port Charlotte, Punta Gorda, Venice, North Port, Sarasota, Bradenton, Orlando, Tampa, St Pete, St Petersburg, West Palm Beach, Jupiter, Tequesta, Lake Worth, Boynton Beach, Delray, Boca Raton, Pompano, Ft Lauderdale, Hallandale, Miami, Keys, Key West, Key Largo, Cruise, HOA, Property Management, cruise ship, water parks, attractions, resorts, HOA, HOA's, managers, vinyl straps, hotels, motels, apartments, restaurants, seating, accessories, metal clips, sled runners, cross weave, single strap, diagonal, pool, outdoor, patio, casual, leisure, sun, coast, beach, sand